How You May Benefit From DEPLIN®
DEPLIN® has the already-active folate your body needs
The active ingredient in DEPLIN®, L-methylfolate, is different from the ingredient found in over-the-counter (OTC) brands. DEPLIN® can provide the body with already-active folate that is ready to help promote the production of natural chemicals in the brain that affect mood and help you get the most out of your antidepressant therapy.
DEPLIN® can start working within 1 to 2 weeks
Remember that depression can require long-term care. Your doctor will track your progress with you to determine the right length of therapy.

DEPLIN® starts working fast—and it keeps working for the long-term. If you are already on an antidepressant, it may take 1 to 2 weeks for DEPLIN® to start working. For best results, be sure to take DEPLIN® capsules exactly as prescribed by your doctor. Do not stop taking DEPLIN® without first talking to your doctor.

DEPLIN® is generally safe and does not have the side effects of traditional antidepressants
In clinical trials, the side effects of DEPLIN® were about the same as those of a placebo (a pill or liquid with no active medicine, such as a sugar pill).
DEPLIN®, which is safe to take with antidepressant medications, is not associated with weight gain, insomnia, or sexual dysfunction.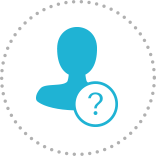 Tell others who are still struggling with depression how DEPLIN® made a difference for you.